Home
>
News
> >
A Liberian customer ordered a YZYX10-8WK coconut oil press machine from Henan Glory Company
On January 28, 2022, a Liberian customer signed a purchase contract with Henan Glory Company for coconut oil press machine. This customer was recommended by a regular customer of the company. Based on trust in the company, so soon the customer reached cooperation with the company.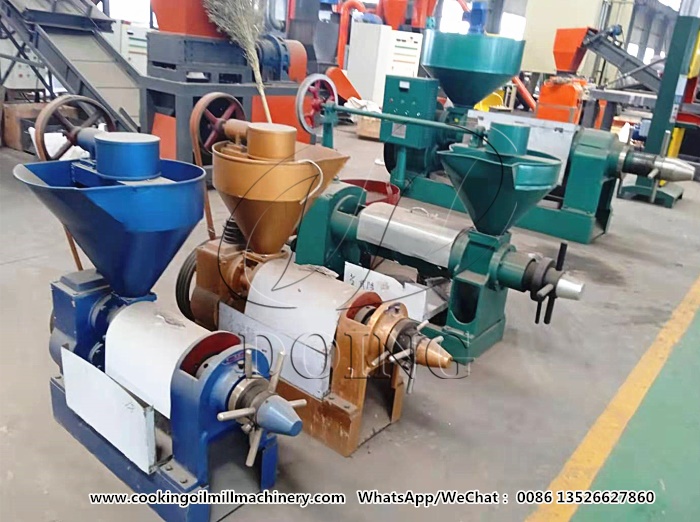 Different types of cooking oil press machine produced by Henan Glory Company
After communication with the customer, we learned that the customer owns his own farm and is engaged in agricultural planting and agriculture-related industries. The customer is a loyal buyer of domestic agricultural machinery and equipment, and has purchased tricycles, rice milling machines and agricultural irrigation equipment in China. He likes the equipment made in China very much and thinks the quality is good.
At present, the coconut trees planted by the customer are not yet mature, and he plans to buy coconuts from other farms for carrying out the test of coconut oil press machine to ensure it is feasible to start a coconut oil pressing business in Liberia local, so he contacted us. According to the customer's demand, Henan Glory Company recommended the YZYX10-8WK coconut oil press machine to the customer. In addition, the customer submitted that his farm had unstable power and wanted the generator problem resolved before payment could be made. Therefore, we made a detailed explanation of the machine power to the customer and provided a clear reference for the customer to purchase the generator. The customer was very satisfied and paid us the full payment for the equipment on the same day.(Recommend reading:Automatic temperature controlled oil press machine)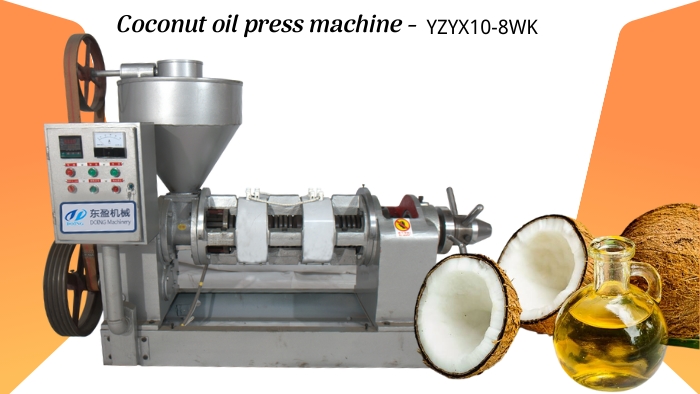 YZYX10-8WK series coconut oil press machine
For the follow-up on the operation situation of the coconut oil press machine purchased by customer in Liberia, please continue to follow us and we will update it for you in time.
contact us
Kindly leave your message in below form. Our engineer will contact you ASAP once we got your message.