Home
>
News
> >
Ugandan customer purchased a plate and frame filter and a cleaning & de-stonner machine from Henan Glory Company
Ugandan customer purchased a plate and frame filter and a cleaning & de-stonner machine from Henan Glory Company
News / Chat on line / Give me a price / Date:Feb 24, 2022
On February 24th, 2021, a customer from Uganda purchased a plate and frame filter and a cleaning & de-stonner machine from Henan Glory Company again. Before that, he just purchased an oil seeds roaster machine from our company.

Photo of cleaning & de-stoner machine and plate and frame filter machine
The client is a small farmer who plans to build his own edible oil mill to produce cooking oil. After he told us his budget and requirements, our sales recommended 4 main equipment for him including cleaning & de-stoner machine, oil seeds roaster machine, cooking oil expeller machine and plate and frame filter machine. In addition to, our sales introduced the function of each equipment in detail.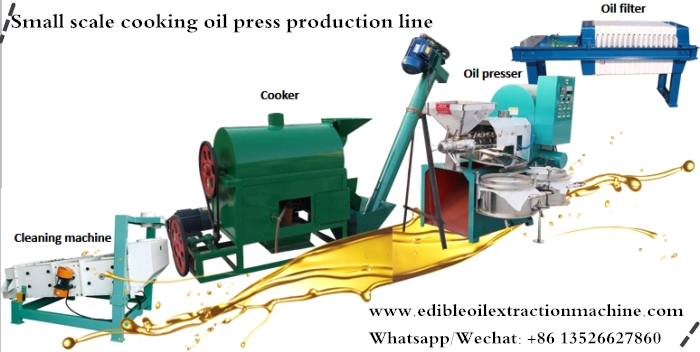 Small scale palm oil processing machine
After a few days' consideration, the customer decided to purchase oil seeds roaster machine and cooking oil expeller machine first and finished the payment. Then our factory also actively prepared goods for customer. However, three days before the scheduled shipment, the customer contacted us again and told us that he wanted to purchase another two important equipment: cleaning & de-stoner machine and plate and frame filter machine and decided to pay the money on the same day, hoping that the newly ordered equipment could be shipped together with the previously purchased two equipment. We agreed it.
Henan Glory Company is a professional cooking oil making making machine company. We have more than ten years of production experience and have cooperated with customers from many countries. If you want to build a edible oil mill plants and want to buy high quality cooking oil processing machine, please contact us.
contact us
Kindly leave your message in below form. Our engineer will contact you ASAP once we got your message.