Home
>
News
> >
Australian middleman purchased small cooking oil press machine and cooking oil filling production equipment from Henan Glory Company
Australian middleman purchased small cooking oil press machine and cooking oil filling production equipment from Henan Glory Company
News / Chat on line / Give me a price / Date:Mar 18, 2022
On March 17, 2022, an Australian middleman purchased small cooking oil press machine and cooking oil filling production equipment from Henan Glory Company. The equipment bought by Australian middleman mainly includes four equipment, namely YZYX70 screw cooking oil press machine, cooking oil filling machine, labeling machine and air compressor. This batch of equipment has the characteristics of simple installation and convenient operation, which is very popular in small scale cooking oil processing business.
Two days ago, the Australian middleman contacted us, saying that he had an end customer who wanted cooking oil processing business and needed a small cooking oil press. According to customer demand, we recommend he YZYX70 single screw cooking oil press. Since we had watched the factory remotely through video that day, and saw the corresponding equipment and other cooking oil processing equipment, the Australian middleman was quite convinced of our comprehensive strength. Next, we both confirmed the final price of the equipment, and then the client gone to the bank to transfer money to us.(Related reading: Single screw oil press machine )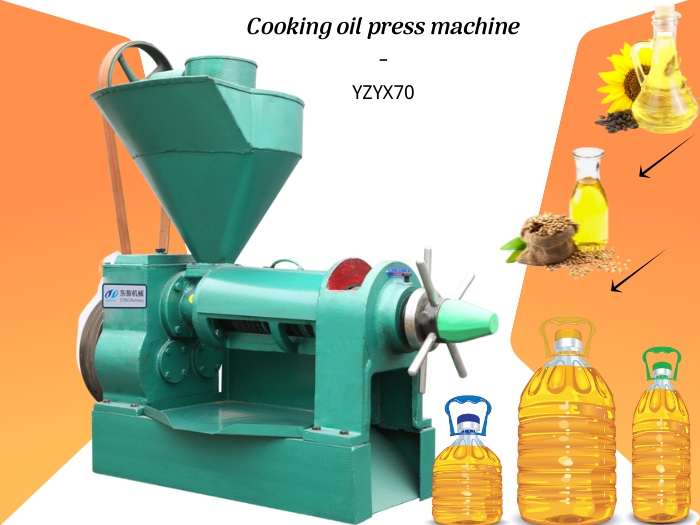 Small scale YZYX70 cooking oil press machine photo
Just On March 17, 2022, the middleman consulted Henan Glory Company again. Through communication, we learned that the middleman needed small cooking oil filling production equipment, including small cooking oil filling machine, labeling machine and air compressor. The middleman told us that he looked for many cooking oil filling machine manufacturer to learn about the small scale cooking oil filling machine, but finally still decided to buy from our company. On the one hand, he thinks we have the basis of cooperation before and wants to receive the oil press and filling equipment at the same time, so that the end customer can start production immediately. On the other hand, he found that our products are of high quality and reasonable price after comparing with the machines provide by other cooking oil processing machine suppliers.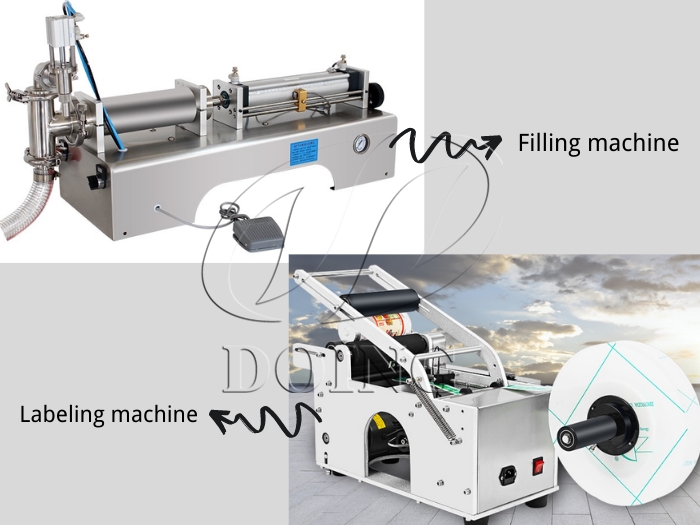 Filling machine and labeling machine
Henan Glory company is a professional edible oil production equipment manufacturer, from edible oil raw material processing to finished product filling, we can produce and supply whole set cooking oil processing machine. Whether you need a small edible oil production equipment or build a large-scale edible oil production plant, Henan Glory company can provide you with the most complete set of equipment and service. If you need, please feel free to contact us.
contact us
Kindly leave your message in below form. Our engineer will contact you ASAP once we got your message.