On January 21, 2022, a customer from Shandong province, China successfully ordered a set of 20TPD rotocel extractor from Henan Glory Company. As a widely used cooking oil solvent extraction machine, the rotocel extractor is suitable for the solvent extraction of various cooking oils. It has the advantages of low power consumption, great solvent extraction, high material layer, compact structure, reliable and convenient operation.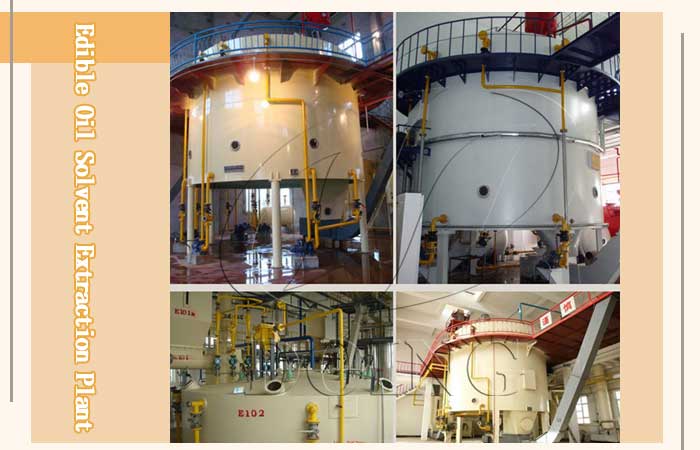 Our rotocel extractor
Shandong customer first contacted us on January 6, 2021. During the communication, we learned that the customer runs a biopharmaceutical company and currently wanted to purchase a solvent extraction machine to realize the solvent extraction of Chinese herbal medicine Sophora japonica(Huai Mi) to make medicine. Due to the particularity of the material, the customer paid great attention to the solvent extraction effect of the equipment and whether the conveying equipment is jammed, etc.
Based on this, our project manager took him to visit Henan Glory's factory and discussed the equipment technology and parameter plan of our rotocel extractor. Our engineers also specially designed a practical solution according to the material situation and customer needs, that is, through the auger for breaking up and multi-point unloading to ensure that the material is loose and uniform, so as to achieve better solvent extraction effect.
The customer bluntly said that he had inspected three equipment manufacturers before his visit. In contrast, he believed that our solutions, service attitude and real guarantee made him feel the sincerity and responsibility of the big manufacturers. In the end, the customer signed a contract with us and paid the deposit of this 20TPD rotocel extractor. Recommended reading: 40TPD soybean oil extraction plant project in Zimbabwe
In addition to the rotocel extractor, Henan Glory Company also provides other solvent extraction machines like loop type extractor, ballyuan extractor and a complete set of cooking oil processing machines for customers to choose. If you need it, please call to order!
contact us
Kindly leave your message in below form. Our engineer will contact you ASAP once we got your message.