On June 15, 2021, YZYX10-8 cottonseed oil press machine was packaged in Henan Glory's Factory. According to the arrangement, the packaged YZYX10-8 cottonseed oil press machine will be transported from the factory to the port of Qingdao and then by sea to Tajikistan.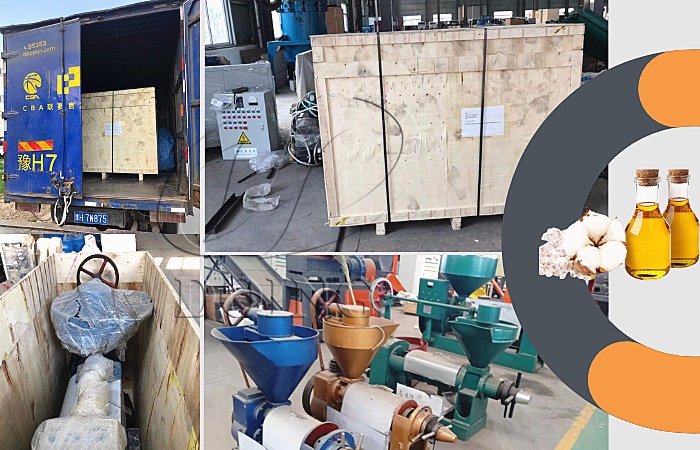 Cottonseed oil press machine delivery photo
The purpose of Tajikistan client bought new cottonseed oil press machine is to replace the old machine, because the existing oil press machine has been used for a long time, the equipment is seriously aging, the press effect is not good, and residual oil rate became pretty high. After learning the specific requirements of client in Tajikistan, out project manager suggested he buy YZYX10-8 cottonseed oil press machine. It is a kind of screw oil press machine, it is very suitable for small edible oil processing plant or small edible oil mill. It can help people process cottonseed 4.5 tons per 24 hours. In addition, YZYX10-8 cottonseed oil press machine can be widely used for pressing soybean oil, peanut oil, rapeseed oil, sunflower oil, cottonseed oil and so on.
| | | | | | | | |
| --- | --- | --- | --- | --- | --- | --- | --- |
| Model | Machine photo | Input capacity(tons/24-hour) | Oil residual rate of cake(%) | Revolving speed of pressing screw(r/min) | Power(kw) | Overall dimensions(mm) Height*Width*Depth | Weight(kg) |
| YZYX10-8 | | ≥4.5 | ≤7.8 | 32~40 | 11 | 1720×580×1185 | 590 |
Due to our customer is in Tajikistan, it is not convenient for him to visit our factory, so he arranged his friend who is studying school in Xi'an, China to visit our factory instead of him. During the visit to our factory, his friend had a video call with him the whole time to let him learn about our manufacturing strength and the condition of the equipment he wants to buy. Tajikistan customer is very satisfied with our company and has confidence in the quality of the equipment. So he decided to buy oil press machine immediately from our company and let his friend to pay on the spot.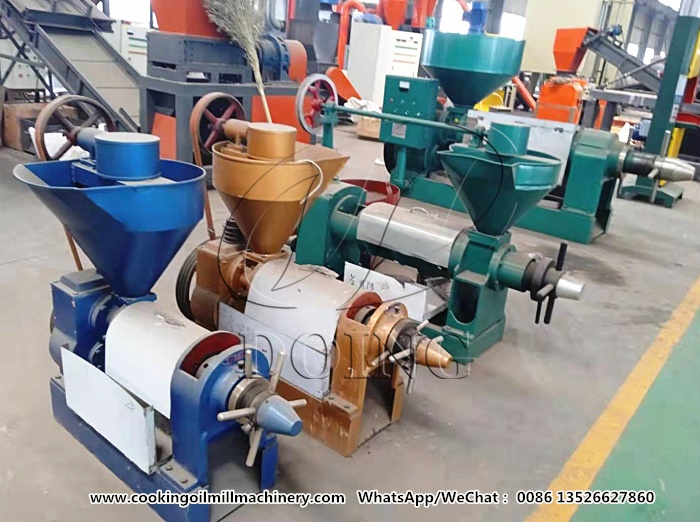 YZYX10-8 cottonseed oil press machine photo
Because our factory has stock of this type of machine, we immediately arranged the delivery after receipt of the payment.
Henan Glory Company is a professional manufacturer of cooking oil processing machine, we can supply a series of oil press machine, such as single screw oil press machine, automatic temperature controlled oil press machine , hydraulic oil press, etc. And our factory has stock of most of the equipment, so you can directly place an order, we can arrange delivery for you in a short time.
contact us
Kindly leave your message in below form. Our engineer will contact you ASAP once we got your message.