According to the regulations, Henan Doing Company actively coordinates the application for resumption of work with community, carries out disinfection of the office area strictly in accordance with the regulations, and reserves the corresponding medical materials. Finally, at last night, all the employees were informed that they could go to work, which is a very good news for our everyone, because we won't want to rest at home any more.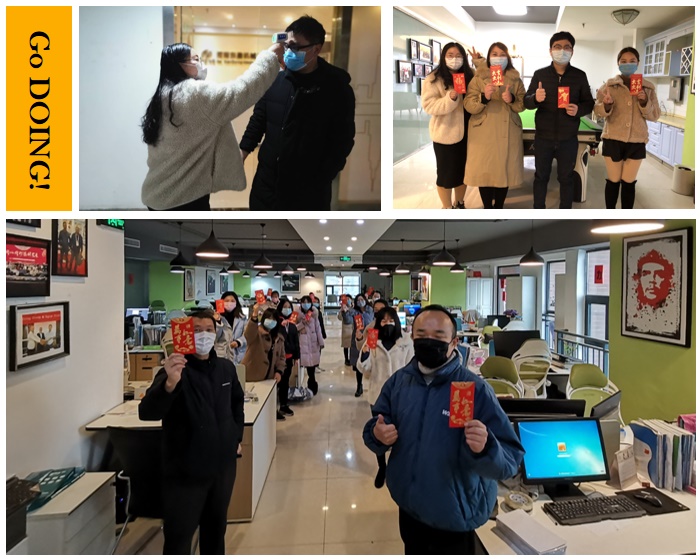 Part of employee has been back to work
Only through experiencing can you know how the Chinese people spent the New Year 2020. Maybe you have heard something about the Novel Coronavirus Pneumonia, and the protective measures in China. Maybe you have been the one of people helped China. Here, I want to express thanks to all the medical staff and all the people helped Wuhan, China, and may you always be healthy.
Now, the condition of some countries also becomes more serious. Hope you can take good care of yourselves! I believe we will eventually defeat the Novel Coronavirus Pneumonia.
Besides, if this period has caused you any inconvenience, please understand. Now, we have started work, and we will try our best to solve any problem from you and provide best service for you.
contact us
Kindly leave your message in below form. Our engineer will contact you ASAP once we got your message.