Now more and more people are interested in starting groundnut oil production plant in Nigeria, because it is really very feasible and profitable to do this business. You are very wise for to decide to do this. Then, making a business plan will help you a lot. Here is a business plan for Nigerian customers made by project manager of Henan Doing Group, hope it will help you.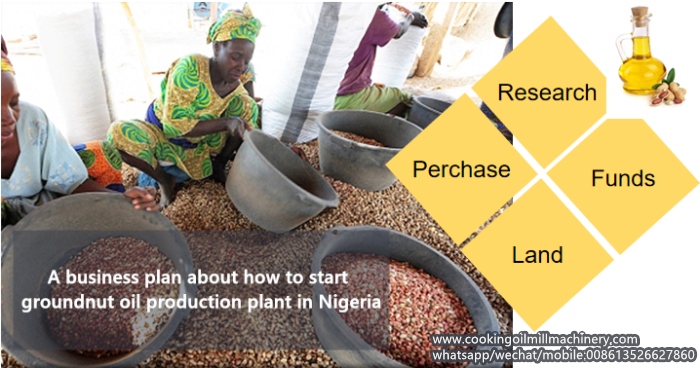 The points you need to consider if you want to start groundnut oil production plant
1. Do some market research and feasibility study
Starting this business, you need to do some market research and feasibility study, like how to obtain the raw material groundnut and what is the raw material cost, where to sell your final product oil and cake, and how much will it cost for you to make all the related preparation about this project, like building factory, buying machines, applying for permits etc.
2. Find a reliable machine supplier for your groundnut oil production plant
To find a reliable supplier for your groundnut oil production plant is very important. It will influence the benefit of your plant later, like oil yield rate, oil loss rate, oil machine life, replacement frequency of parts, etc.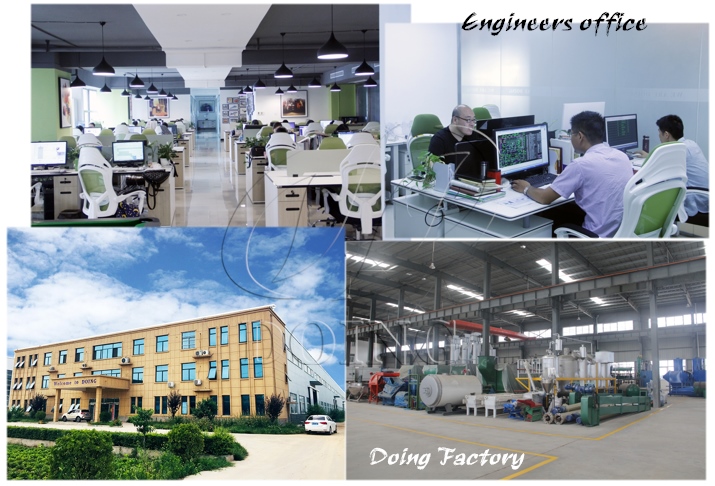 Henan Doing Company's office and factory
Lucky for you, Henan Doing Group is the professional cooking oil making machine manufacturer who can provide technology designing, machine manufacturing, installation and commissioning services, also training your workers. Besides, we can design suitable proposal for your groundnut oil production plant according to your specific needs and budget.
3. Seeking for investors or get funds from bank
Most important part about starting this groundnut oil production plant is how to get the funds. You can invest it by your own money based on former business you do, or you can submit the business plan to private investors to get funds if you have the powerful interpersonal connections, besides, after knowing the local banks' regulation and procedures, you can also try to apply for bank loan.
Do you know how to make the groundnut oil production plant business plan? If there are some details which worth further discussion, you can contact us. Henan Doing Company will provide you suggestions and high quality groundnut oil production machines for your plant.
contact us
Kindly leave your message in below form. Our engineer will contact you ASAP once we got your message.