The IDMA EXPO information
Henan Doing Company will go to Turkey for the International Food Processing EXPO, which is also called IDMA EXPO. The detailed information are on the above picture. Henan Doing Company welcome you to visit.
As a professional cooking oil machine manufacturer, Henan Doing Company will bring the advanced cooking oil processing technology to Turkey. Our booth number is 12.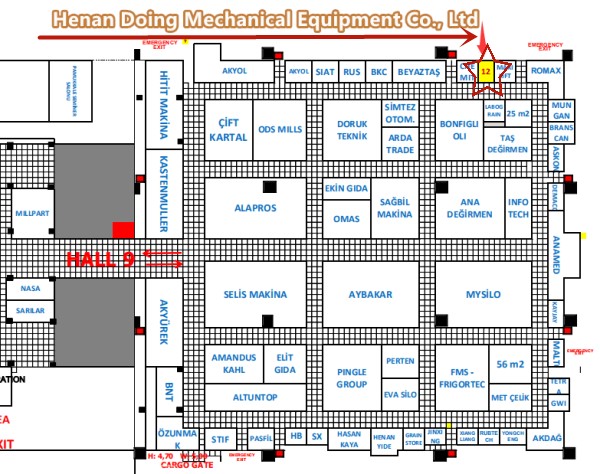 The IDMA Exhibition floor plan(Hall 9)
Henan Doing Mechanical Equipment Co,.Ltd is a leading cooking oil machine manufacturer and has 40 years manufacturing experience, located in Zhengzhou city, Henan province, China.
We have been in long-term cooperation with Henan University of Technology school, in which there is a major about engineering design and mechanical research of oil seeds. Our engineers all graduated from there.
If you are interested in cooking oil industry, please contact us directly.
contact us
Kindly leave your message in below form. Our engineer will contact you ASAP once we got your message.