Last month, our CEO Mr. Zheng and other department directors went to Lagos to do preparations for starting the branch office of Henan Doing Company in Nigeria. They chose the most suitable office site, warehouse site, and purchased steels to start to building the warehouse.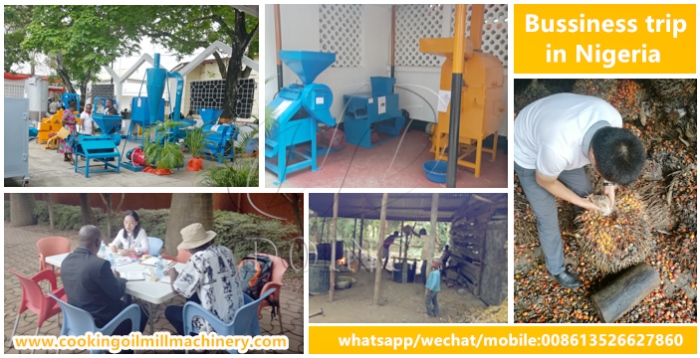 They visited the local edible oil machine seller and palm oil processing method in Nigeria
Beside, they made the survey about raw materials, land, workshop building, funds, market, final products, analysis of profits, edible oil making machine in local and so on. So we are very familiar with how to building an edible oil processing plant in local. If you also want to start the edible oil production business in Nigeria, there are something you should consider. Continue to reading please.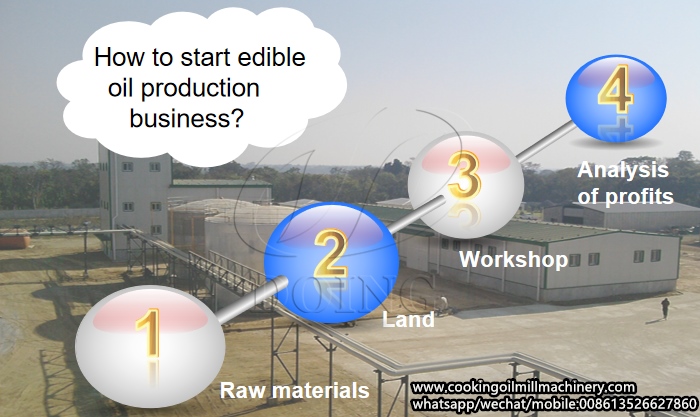 Four point you should consider before starting edible oil production business
About the raw materials: It is the first factor which you need to consider. You need to know how to collect the raw materials, and how many oil seed materials you can get per day or per month.
About the land: The land should be suitable for building an edible oil processing plant, which need the water resource, power and the suitable geological conditions.
About the workshop: Whether you have a edible oil processing workshop already or you plan to build a new one. If you have it already, our engineer need to see what the capacity it is suitable for. If you plan to build the new one, we will give you the suggestion of size.
About the analysis of profits: You need to make a survey of the cost of the raw materials and final product in local, cost of building, cost of running this edible oil processing plant to calculate the profits of this project.
About other things you should consider, like choose edible oil machine manufacturer, choose edible oil processing method, etc, Henan Doing Company can help you. We are a professional edible oil machine manufacturer in China, and our machines have been exported to many countries. We have engineers team, manufacturing team, installation team and after-sale team to provide best services for you. Welcome to contact us!
contact us
Kindly leave your message in below form. Our engineer will contact you ASAP once we got your message.